From 25 Apr to 3 May there was no one affected by Covid-19 in Vietnam. On 3 May there was 1 British positive case on a private jet to Vietnam and quarantined right away upon arrival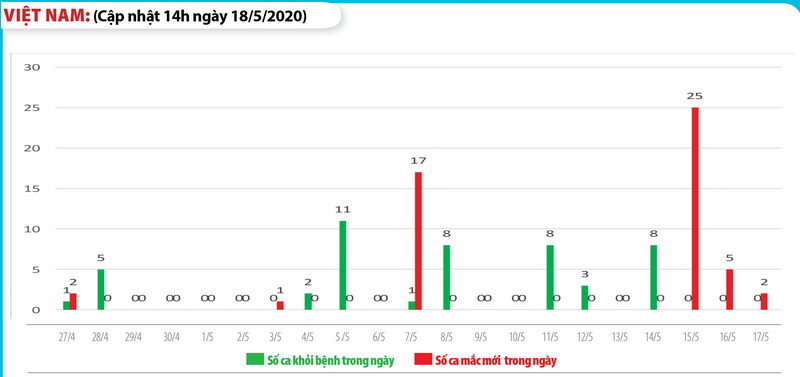 Red: New cases | Green: Recovered (total recovered 260) | Total: 314
From 25 Apr to 3 May there was no one affected by Covid-19 in Vietnam. On 3 May there was 1 British positive case on a private jet to Vietnam and quarantined right away upon arrival. On 7 May there were 17 positive cases who are Vietnamese returned from abroad, recorded 288 positive cases in Vietnam. On 15 & 16 May there were 2 more positive cases returning from the aboard. All of the new cases were quarantined upon arrival. Recorded 314 positive cases in Vietnam There is 01 serious British patient under treatment.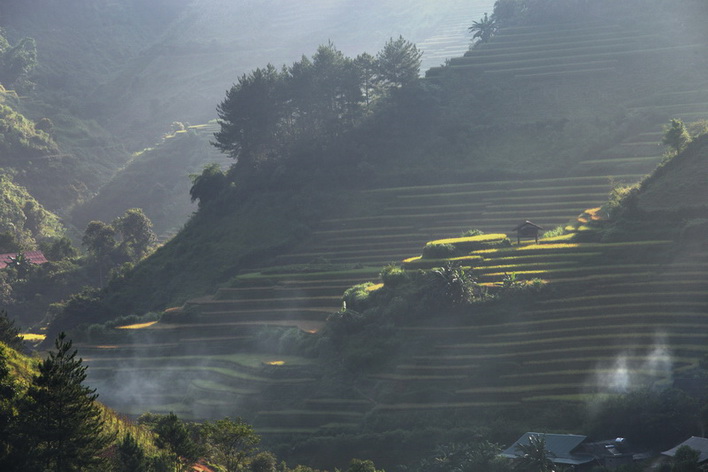 Rice terrace season is coming
SIGHTSEEING PLACES
Most of the sightseeing places in Vietnam have opened and advise visitors to wear masks while visiting. All major sightseeing places opened like Ha Long Bay, Golden Bridge in Danang.
HOTELS & RESORTS
Hotels & Resorts are opening, some 5* resorts by the beach partially opened. Now they are working on promotions and vouchers to attract domestic tourists.
TRAVELERS
The domestic market is fully open and now travelers are searching for promotion packages, vouchers, attractive places at reasonable prices to go with family and friends. The international market: PM of Vietnam advises all Vietnamese Embassies, Foreign Affairs, CDC offices cooperation with all countries announced free COVID-19 as well as any countries at low risk to Virus in order to soft opening Vietnam to foreign tourists. At the same time, Vietnam also considered easing the visa policy in the near future.