Nestled in the forested hills of central Viet Nam two giant concrete hands emerge to hold up The Golden Bridge, which become the most attractive in Danang.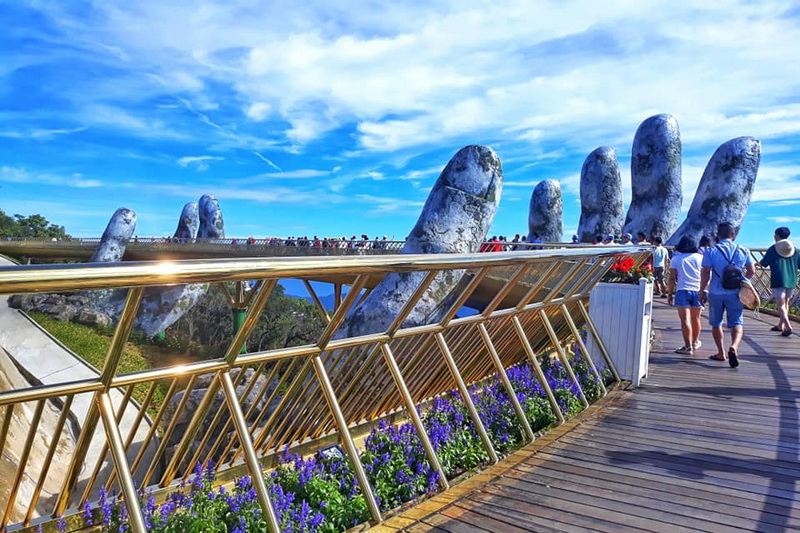 Photo by: Nguyen Quang Quyen
Travel Information:
Designed in center Viet Nam to make visitors feel like they're taking a stroll on a shimmering thread stretching across the hands of gods for a panorama view of Danang. The "Golden Bridge" has attracted hundred travelers since it opened in June 2018. It is a spectacular architecture not only in Viet Nam but world known since CNN, BBC and other channels talking about it.
At 150 meters long (490 feet), the bridge snakes through the forest high up in mountains first developed by French colonists as a hill station in 1919. Not only the Golden Bridge, but also visitors will explore French medieval village - including faux castle and cathedral - manicured gardens and a wax museum featuring statues of Lady Gaga and Michael Jordan.
Characteristics:
- Located on Ba Na Hills, at 1,414m above sea level
- Length: 150m
- Width: 3m
- Materials: wood 5cm thick, with stainless steel handrail
- Building time: from July 2017 – April 2018