This morning on 26 Jan, Vietnam Railways has launched the five-star express train SE5/SE6 to exploit the route Hanoi – Ho Chi Minh City.
SE5 will depart from Hanoi train station at 9am and arrive in Ho Chi Minh City at 8:03 pm on the following day; respectively SE6 departs from Ho Chi Minh City at 9am and arrive in Hanoi at 8:03.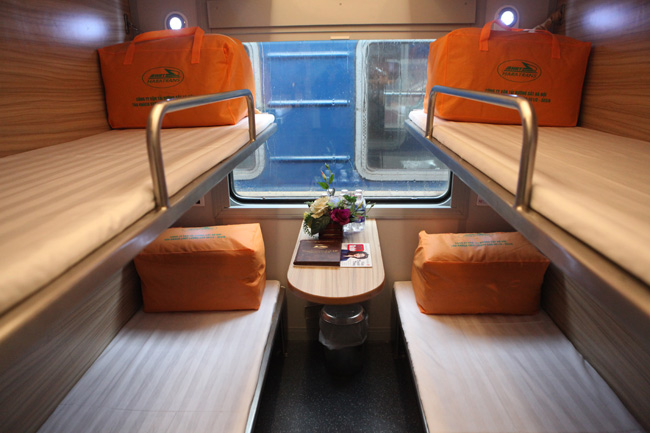 The luxurious train is equipped with the most modern facilities including clean and attractive interior, an efficient ticketing counter, news bulletins, cafeteria, television, free wifi, and souvenir and newspaper kiosks.
The ticket fee is around at VND1.3 million for soft berth. Today thank to the opening day, the ticket fee dropped about 30-50% for promotion. The passengers should buy the tickets right now to enjoy the luxury berths.